Pandemic, lockdown, furlough, and more: we barely even knew these words two months ago. Today they are our reality. Instead of going about our business, we go around in circles in our homes.
Some of us work from home, some work much less than usual, some don't work at all.
​ For many of us this means losing out on a regular job and salary, and it is even worse if we are on a zero-hour contract or gig working.
But this does not mean we should give up all hope for our finances!
Let's check out 7 things we can do today, during lockdown, to help our wallet tomorrow. ​
Review your bank account
Do you know how much on average you spend on groceries? Or in the pub? What was your average salary lately? If yes, we salute you for being a master of your wallet.
If not, you can use this time to find out! Start by checking your earnings and spending for the last 3 months. You can do this in 2 ways: on paper or on a computer. In either case, you will need to download your bank statements for the last 3 months.
Try asking yourself questions like:
How much do I earn on average each month?
What are my fixed essential expenses (rent, utilities, council tax)? How much are they?
What do I spend on every month?
How much do I spend on non-essentials like trips/ eating out/ coffee/ shopping?
Are there any items where I could spend less?
Doing this exercise will help you to make a plan for your money and budget in the future. It can also make you more aware of how you splurge.
Let's admit it - reviewing your financial reality can get easily cringe-worthy as you face how much money you spend. Stick with it through the initial shock - it will be worth it!
Rethink your subscriptions
Direct debits can slip into our bank accounts like weirdos in our DMs. Don't let them sneak away with your hard-earned cash - clean up those pesky subscriptions!
Try reviewing all your direct debits and ask yourself:
Do I really need this service?
Do I use it enough?
Is there a cheaper alternative? ​ Do you really need Spotify premium, Disney+, Netflix, AmazonPrime, and Audible too? If you don't use it and can live without it, unsubscribe from it!
You can also use services like USwitch and Look after my bills to find better deals for your phone, broadband, or utilities.
Let's get those direct debits lean and swim in all the saved cash.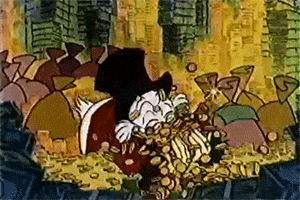 Achieve your goals with the right plan
Are you already daydreaming about a tropical vacation? Or the day you don't have to pay rent for your own house? Do you just want to get rid of some debt or make some emergency savings?
Anything is achievable if you set your mind to it!
Set your money goals and make a plan for how you get there.
Be realistic and don't expect it to happen in a day. Commit to something achievable.
For example, if you want to have emergency savings by Christmas, set aside £50 each month. That will still get you to £400 by the end of the year. ​
If your goals are more ambitious, look at how you can earn more or spend less to ramp up your savings and achieve your goal. You might find a gig on the side, or cut down some expenses: like eating out or small trips.
Marie Kondo your home
Marie Kondo has shown us that a clean home means a happy home. Why not take it a step further?
First, look through your stuff and for each item ask yourself:
Have I used this in the last year?
Does having this around make me happy?
Does this spark joy? ​
If the answer is no, then out with them!
But don't stop there: select the items that are in good shape and sell them online. You can easily use applications like Shpock, Vinted, Preloved or eBay. If there are no takers, go ahead and donate them to a charity shop.
This way you do not just clean up your home, but earn extra money while letting someone else reuse your things instead of throwing it in the bin.
Hunt down some discounts
Signing up for loyalty programs, getting coupons, switching providers: ain't nobody got the time for that - normally.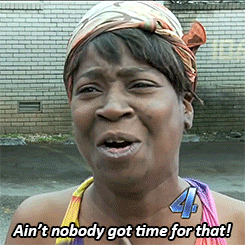 However, in lockdown it seems like all we've got is time for it!
Instead of watching another YouTube tutorial for baking bread, why not start scouting for discounts online. You can:
Register for loyalty programs and load your cards into a program like Stocard so you can always keep them with you.
Install the Honey plugin, which finds coupons online before you complete the checkout process in any online store.
Find deals and coupons online to use in the future ​
Are you now ready to spend less? You sure will be! ​
Whether you are on furlough, or just have some extra free time- you can use it!
There are plenty of options to earn a bit extra, even if you are isolating:
Delivery companies, supermarkets, and the healthcare industry are looking for more people than ever to work in these hectic times. By working with them you not only earn extra money, but help the country function and people who are in need.
Self-isolating? No problem! You can even work from the comfort of your home: fill out online surveys, test apps, and websites, or do smaller tasks.
Get started on a side-hustle! You now have time to build the gig on the side, whether that's getting those followers on social media for an influencer life, or learning how to do graphic design. ​
The beautiful thing about side hustles is that they can be, within reason, anything you like. Be creative, explore some options and have fun with it.
Sign up for Wollit
If your salary gives you regular anxiety and you never know exactly what is going to drop in your bank account, then the best thing you can do is to sign up for a Wollit Income Promise.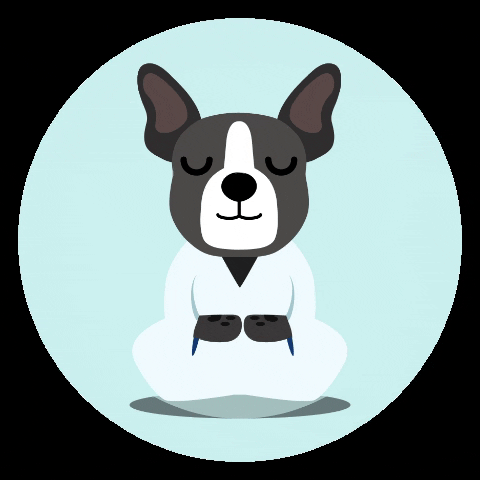 With a personalized Wollit Income Promise:
We can offer you instant Cash Top-Ups if you earn below your Income Promise
You pay back only when you earn more than your Income Promise
There is no interest on the Cash Top-Ups or complicated finances - just a monthly service fee. ​
Sign up here for exclusive access now.
So are you ready to get richer after lockdown? What are your tips? Tell us on social! Help your friends get a smoother life too - share this article with them now.